American studio FuseProject, in collaboration with the Mexican government, has developed "See Better to Learn Better", a project set to put design at the service of education. These glasses are specially designed for pupils and are freely distributed amongst those families who cannot afford spectacles apt for their children.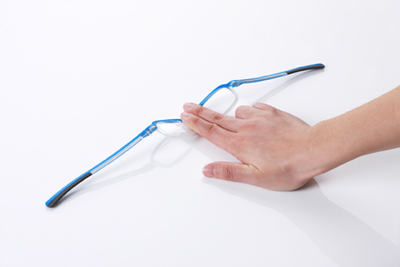 The plastic used provides flexibility and durability

The design provides the resistant and ergonomic characteristics needed, and the rim is therefore made from high durability plastic. There is also the possibility of personalizing each pair with several colours and shapes to choose from, hence making them more attractive to children.
Composed of two different pieces that are easily assembled, the lenses are effortlessly put in place and no heat process is necessary to seal the rim, thus reducing costs. There are five different designs in three different sizes according to age with seven different colours.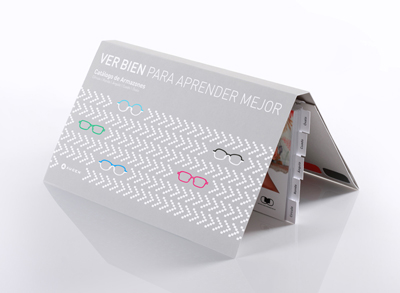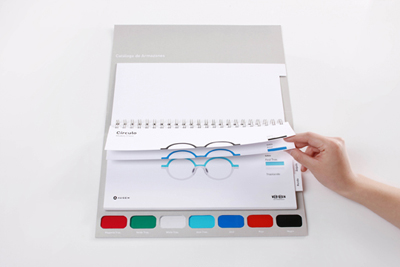 Catalogue that shows the colours and shapes on offer

Between 60 and 70 % of Mexican school children need correction lenses and 11% of these are unable to learn due to their incapacity to read blackboards and books. The goal is to distribute 300.000 pairs of glasses to contribute to the improvement of performance and to favour social inclusion.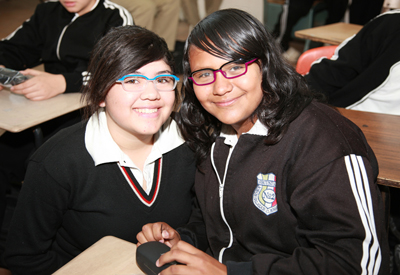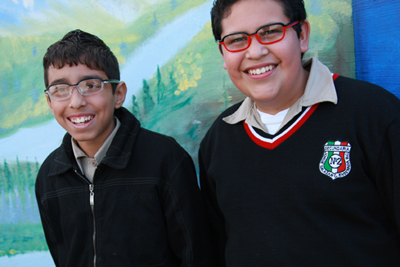 School children making use of glasses thanks to this project