Roldán + Beregué Architectes have designed the Torre Plaça Europa council housing building. Different openings and setbacks have been introduced in the façade and the remaining volumes have been split up and composed to generate a tower with five apparent levels although it is actually a 15 storey volume.
Ventilated façade with Fudermax' pieces and aluminium oulines.

The building is part of the Viaplana and Piñon master plan that has been developed to redefine all access routes to the city of Barcelona. High storey buildings are being built along these access routes, such as Toyo Ito's hotel in the Fira de Barcelona, Jean Nouvel's hotel or Oriol Bohigas's residential tower.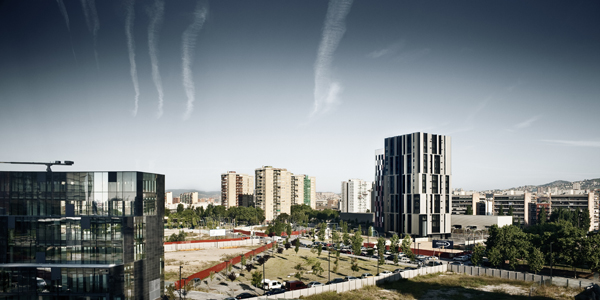 It is in this context that José Miguel Roldán and Mercè Berengué keep up with the scale of the taller buildings of the Gran Vía and at the same time introduce a referential smaller scale present in the five apparent volumes to relate to the smaller surrounding buildings.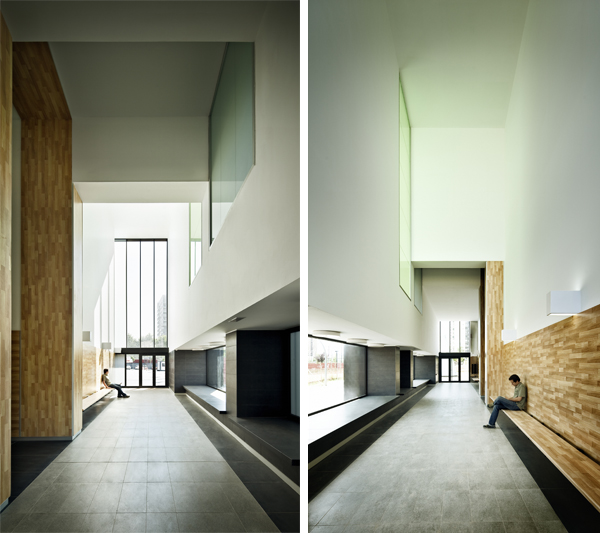 The lobby of the ground floor is transformed into an indoor street.

The ventilated façade is conceived in two different planes with inverted galleries in order to group apartments that create small communities. The building houses 75 apartments, a area for commercial use and 82 parking lots. Plaça Europa, L'Hospitalet de Llobregat, Barcelona.
Plaça Europa, new building.

Ground floor.

Indoor plan.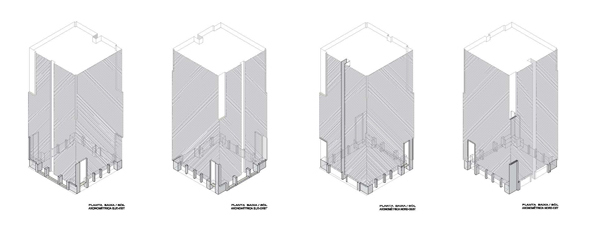 Volume studies.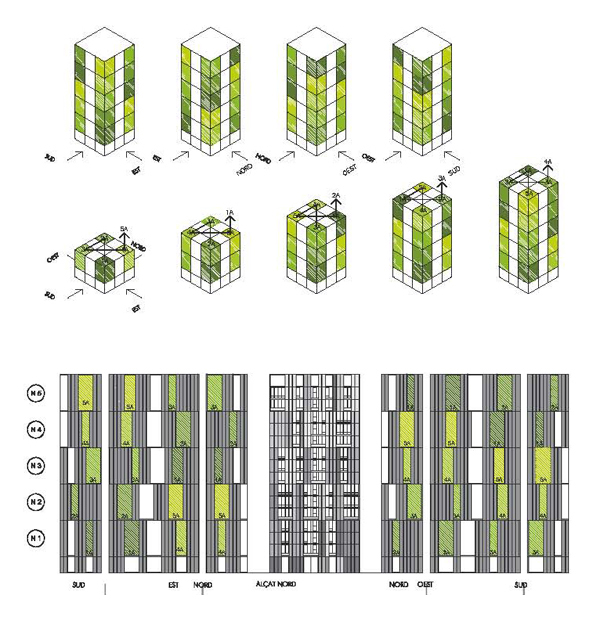 Sequence and rotation of the building.

Views from inside.

Architects: José Miguel Roldán and Mercè Berengué
Architectural partners: Vicenç Sanz, Zana Bosnic and Joao Viana
Structure: Manuel Arguijo
Installations: Manel Comas and Javier Mateos.
Photography: Jordi Surroca
Technical arquitect: Joan Rovira i Duran
Managers: Roldán + Berengué Arquitectes.
Beginning of work: October 25th 2007
End of work: May 19th 2010
Site surface area: 2.605 m²
Total built area: 7.652 m²